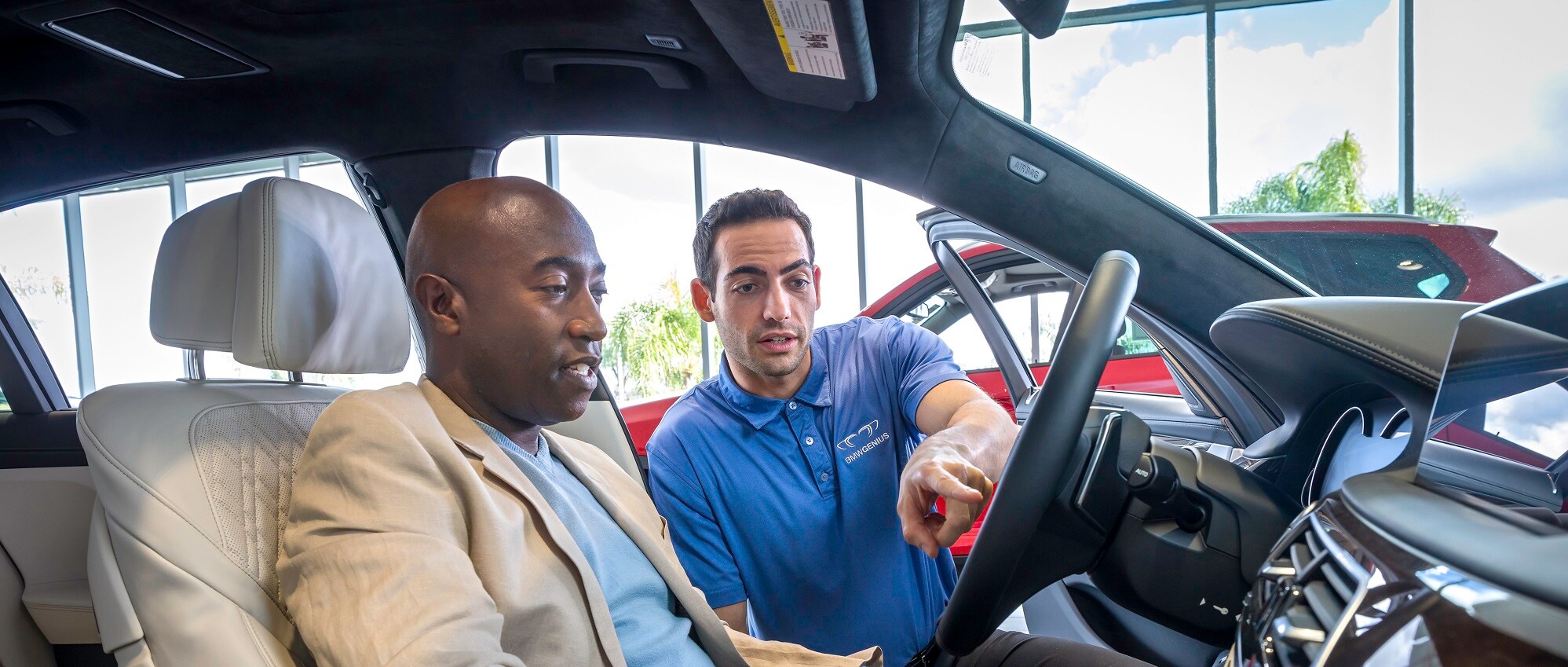 Looking for Expert Advice on the BMW Brand? Check Out the BMW Genius Program Here in Tuscaloosa
When it comes to shopping for a new luxury vehicle in the Tuscaloosa area, there might be times in your search that you wished you could talk to an expert on the BMW brand. Here at BMW of Tuscaloosa, we make that a possibility with our available BMW Genius program. With this program, we provide an expert in our showroom who is happy to assist you in finding the perfect car or SAV that suits your specific lifestyle.
How Does the BMW Genius Program Work?
When it comes to expert advice, you want assurances that someone has all the knowledge you need to satisfy your questions and concerns. That's why we specially train our BMW Genius so that they can demonstrate and explain all aspects of the BMW brand through all parts of the buying process. They're there before you buy the BMW X3 that you have your eye on to answer any questions you have. They'll be there during the buying experience to ensure you're satisfied with the process. Once you leave our dealership in your new BMW, their job isn't done! They are happy to answer any questions you have after completing the purchase and look forward to hearing how your experience has been so far.

How Do I Reach the BMW Genius at the Tuscaloosa Dealership?
We're happy to accommodate our new luxury vehicle owners in a variety of ways. If you're looking for answers while cruising around Tuscaloosa, you can contact the BMW Genius Hotline at 1-844-4GENIUS and they'll be happy to answer all of your questions. You can also download the BMW Genius app which gives you 24/7 support on your smartphone or tablet. It also includes helpful videos and information on your specific model!
We're happy to provide all the answers you need when it comes to picking out the perfect BMW model. Just let us know what you're looking for and our geniuses will get right to work!
Ask a Genius or Request an Encore Appointment