Tuscaloosa, AL, has so many great sights to see and places to visit. When it's time to paint the town red, will you do so while driving the BMW X1 or the INFINITI QX50? Both luxury SUVs have a lot to offer drivers like you in the Starkville and Northport areas, but you'll want to choose the one that's uniquely suited to your needs.
The team at BMW of Tuscaloosa compared these vehicles to help you figure out which one will be the better fit for you. Check out our BMW X1 vs. INFINITI QX50 comparison below!
Related Reading: BMW X1 vs. Lexus NX
---
BMW X1 vs INFINTI QX50 Dimensions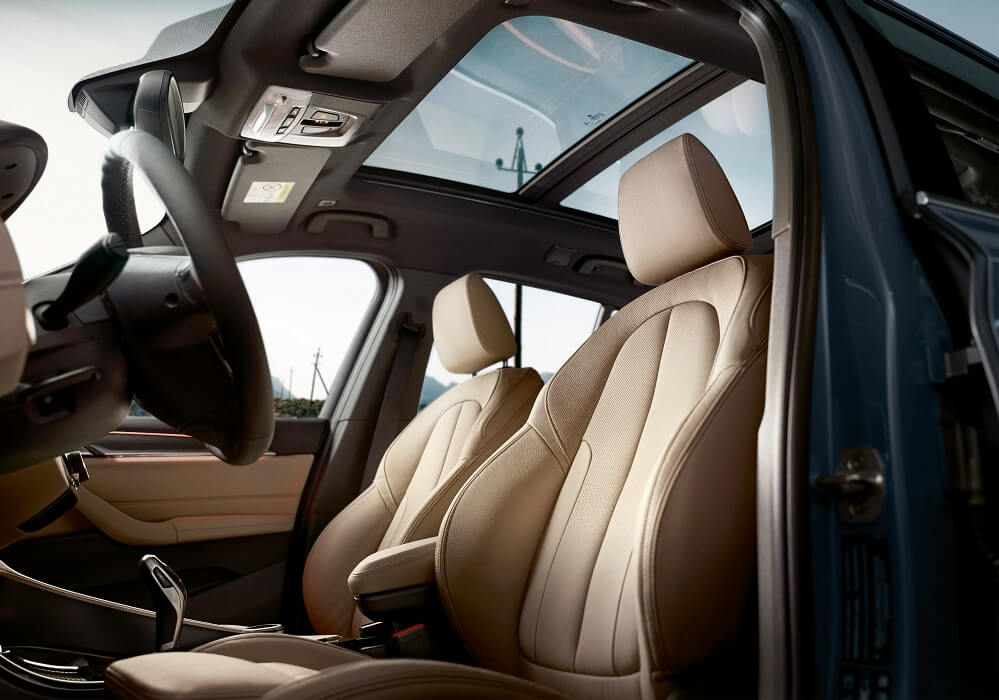 Whether you decide to drive the BMX X1 or the INFINITI QX50, you'll have a cabin that seats five passengers comfortably. As the driver, you'll even enjoy comparable amounts of legroom in either luxury SUV. The BMW has 40.4 inches of driver legroom and the INFINITI gives you 39.6 inches of driver legroom.
Now, if you're traveling in a crowded area or parking on a busy street, you may have an easier time in the BMW X1, as you can see from their lengths:
BMW X1 Length: 175.5 inches
INFINITI QX50 Length: 184.7 inches
The BMW X1 is 9.2 inches shorter overall than the INFINITI QX50. That means, it may be easier to parallel park, while drivers in the INFINITI may struggle a bit. However, both SUVs come with a standard Rear-view Camera that can help you see what's behind your vehicle while backing into or out of a parking space.
---
Efficient and Powerful Engines

If you want your luxury SUV to roar to life when you hit the ignition, then you'll be pleased with the standard 2.0L turbocharged engine in the BMW X1 and the INFINITI QX50. Both vehicles can generate well over 200 horsepower with this powertrain.
If you want to go the extra mile before stopping at the pump for a fill-up, then you may prefer the fuel efficiency of the BMW:
 

BMW X1

INFINITI QX50

EPA-estimated MPG with Front-Wheel Drive

24 city MPG

33 highway MPG

23 city MPG

29 highway MPG

EPA-estimated MPG with All-Wheel Drive

23 city MPG

31 highway MPG

22 city MPG

28 highway MPG
With a lower overall efficiency than the BMW X1, the INFINTI QX50 might require you to stop to refuel more frequently. That's true whether your SUV is equipped with standard front-wheel drive (FWD) or available all-wheel drive (AWD).
---
Infotainment Technologies in the BMW X1 and INFINITI QX50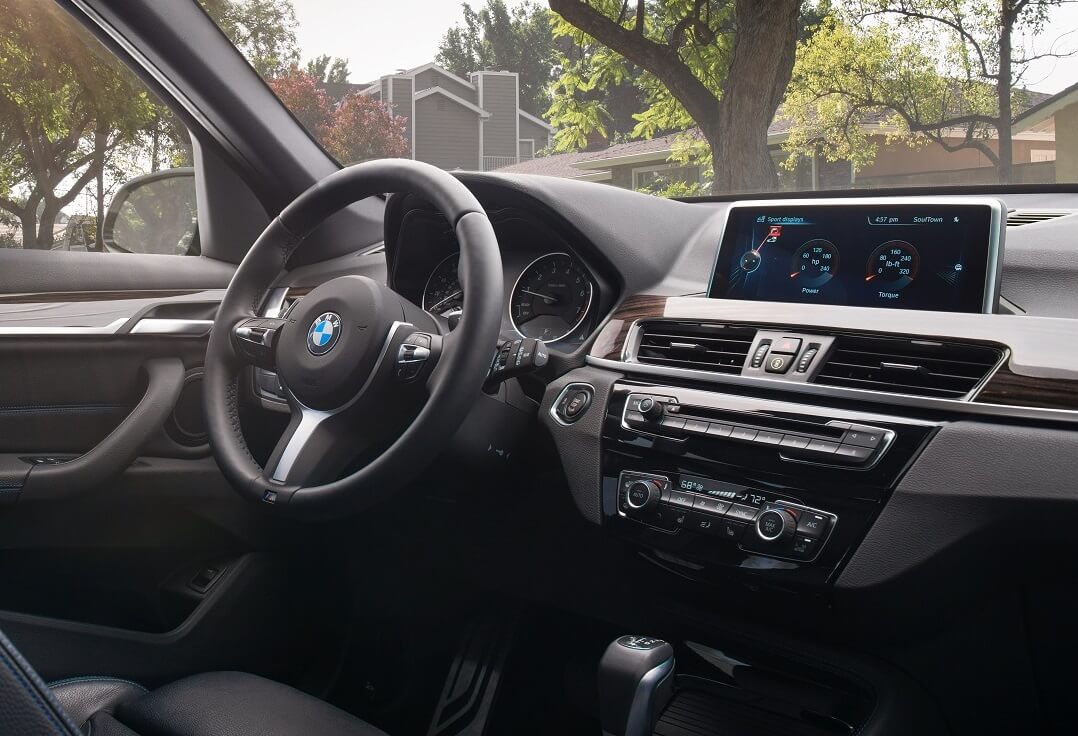 When you settle in for a long drive or a commute to the office, you'll need the right infotainment features to stay entertained, connected, and on track. With both the BMW X1 and the INFINITI QX50, you'll have the technology you need, including:
Apple CarPlay™ smartphone integration
Bluetooth® wireless connectivity
Available integrated navigation
You can access your media and video settings in either vehicle with voice commands that respond to natural speech. You can also use these features through the infotainment touchscreen display in the center stack. The BMW X1 comes standard with an 8.8-inch touchscreen. The one in the INFINITI QX50 is slightly smaller with an 8-inch upper screen.
---
Will You Drive the BMW X1 or INFINITI QX50?
Now that you know what the BMW X1 and the INFINITI QX50 bring to the Tuscaloosa, Starkville, and Northport, AL, areas, which one are you going to drive? Fans of the BMW can take this popular luxury SUV out for a spin at BMW of Tuscaloosa.
Contact us to test drive the BMW X1 today!