When it's time to hit the road, luxury sedans like the BMW 5 Series and the INFINITI Q50 are popular vehicles for drivers like you in the Tuscaloosa, Northport, and Starkville areas. To help you decide which one is the better fit for your lifestyle, our team at BMW of Tuscaloosa took a look at what these two cars have in common and how they differ.
Check out our comparison here, then contact us to test drive your favorite!
---
Performance Specs of the BMW 5 Series and INFINITI Q50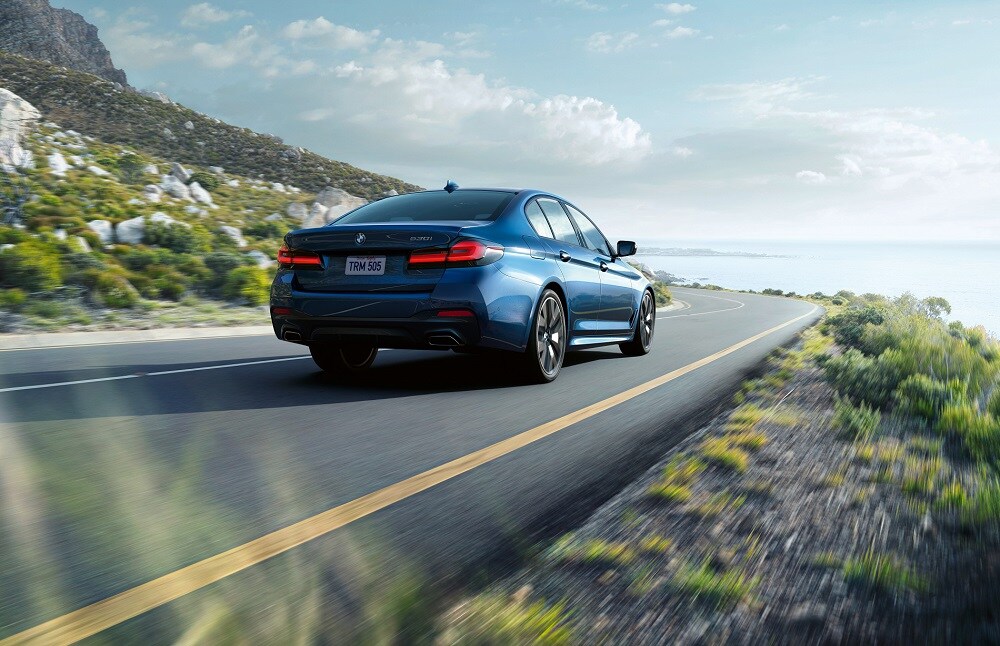 When you take the wheel of a luxury sedan like the BMW 5 Series or the INFINITI Q50, you're looking for that exciting thrill that comes from a powerful engine. With both cars in our comparison, that's the experience you'll get. In fact, the BMW and the INFINITI, respectively, come with an available and a standard 3.0L twin turbocharged V6 engine.
You can see below how much power each sedan produces with this engine:
BMW 5 Series: 335 horsepower
INFINITI Q50: 300 horsepower
Despite offering the same engine, the BMW pulls ahead of the INFINITI in terms of horsepower. However, if you want even more energy, then both cars oblige with their available performance-driven powertrains.

The available M Series for the BMW 5 Series comes with a 4.4L BMW M TwinPower Turbo V8 engine that produces 523 horsepower. The Red Sport trim of the INFINITI Q50 still comes with a 3.0L twin turbocharged V6 engine, but it produces 400 horsepower. Those are impressive specs, but they come up short when compared to the BMW 5 Series.
---
Luxury Interior: BMW vs INFINTI Sedans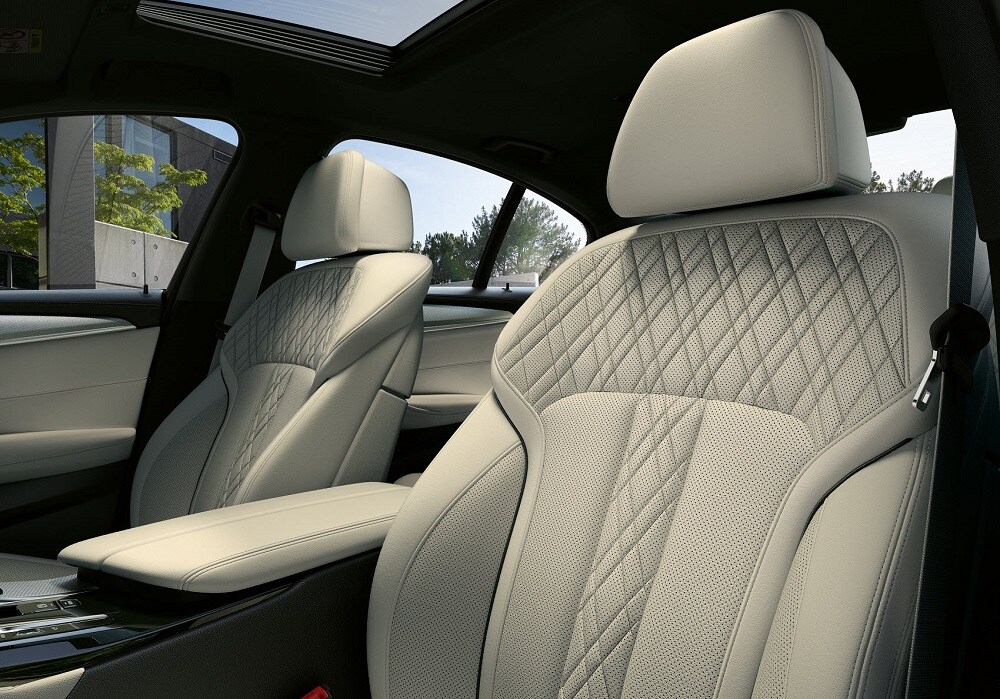 Now that we've looked under the hood, it's time to get comfortable in the cockpit. When you buckle up inside either the BMW 5 Series or the INFINITI Q50, you'll be treated to a luxury interior with available high-class features, like:
Leather seats and steering wheel
Heated seats
Moonroof
They also both offer lumbar support to help relieve lower back strain during long drives. In fact, both models allow you to adjust your driver's seat in a variety of ways for maximum comfort. The INFINTI Q50 lets you adjust your driver's seat up to eight ways, while the BMW 5 Series gives you more versatility with its available 20-way Multi-contour power adjustable driver's seat.
No matter which luxury car you're driving, you'll have five seats for passengers and a spacious cargo area in the trunk for carrying home groceries or packing up suitcases. The BMW has a 14-cubic-foot trunk, while the INFINITI comes up just a bit short with its 13.5-cubic-foot trunk.
Related Reading: BMW 5 Series vs. Mercedes-Benz E-Class
---
Cabin Technology Features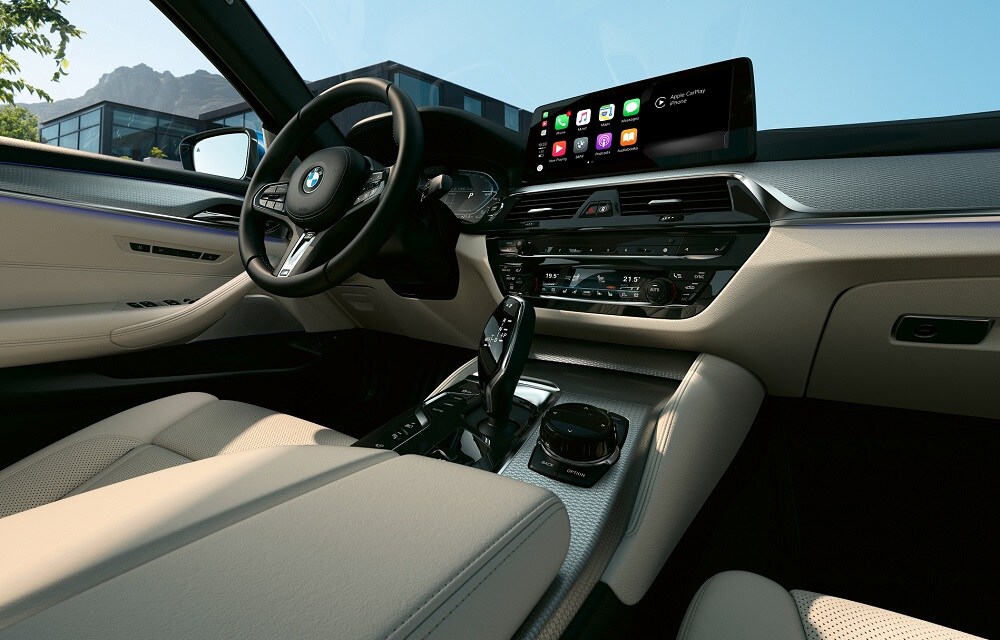 We all know that no drive is complete without the right soundtrack. So, go ahead and connect your phone and stream your favorite music through your sedan's speakers. You can connect your smartphone in a variety of ways in either the BMW 5 Series or the INFINITI Q50 using standard features, like:
Apple CarPlay™
Android Auto™
Bluetooth® wireless
You can also interact with select entertainment and smartphone features through the touchscreen display in the center stack. The BMW has an available 12.3-inch touchscreen display for interacting with your media and other vehicle settings. The touchscreen in the INFINITI is a bit smaller, measuring eight inches.
---
BMW 5 Series or INFINITI Q50: Schedule a Test Drive
Now that you know how the BMW 5 Series and the INFINITI Q50 compare, you should have a better idea which one you want to drive through Starkville, Tuscaloosa, and Northport. If you like the BMW, then the team at BMW of Tuscaloosa is here to put you behind the wheel.
Contact us to test drive the BMW 5 Series today!